The archive will now be open Friday afternoons from 2:30pm-4:30pm!
We hope to eventually extend these hours, but are excited to have the doors open again! During this time there will be a staff member in the room to assist with finding materials and making copies.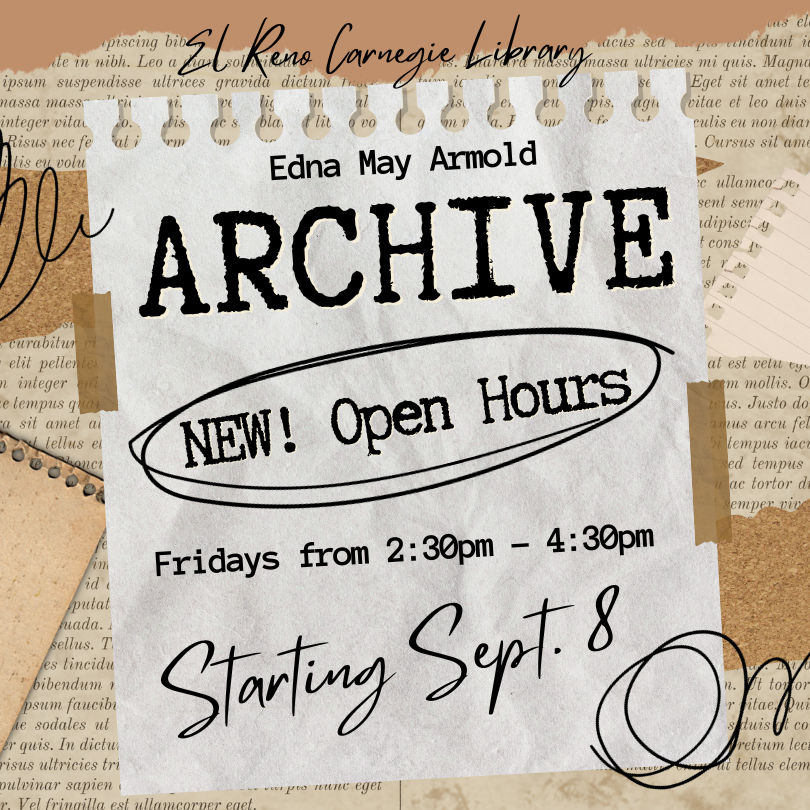 Disclaimers:
Items from the archive are not allowed to leave the archive, but copies can be made for personal use only.

.10 a page for black and white copies
.25 per page for color copies

Open hours will be dependent on staffing

Please call ahead to confirm if you are traveling from afar!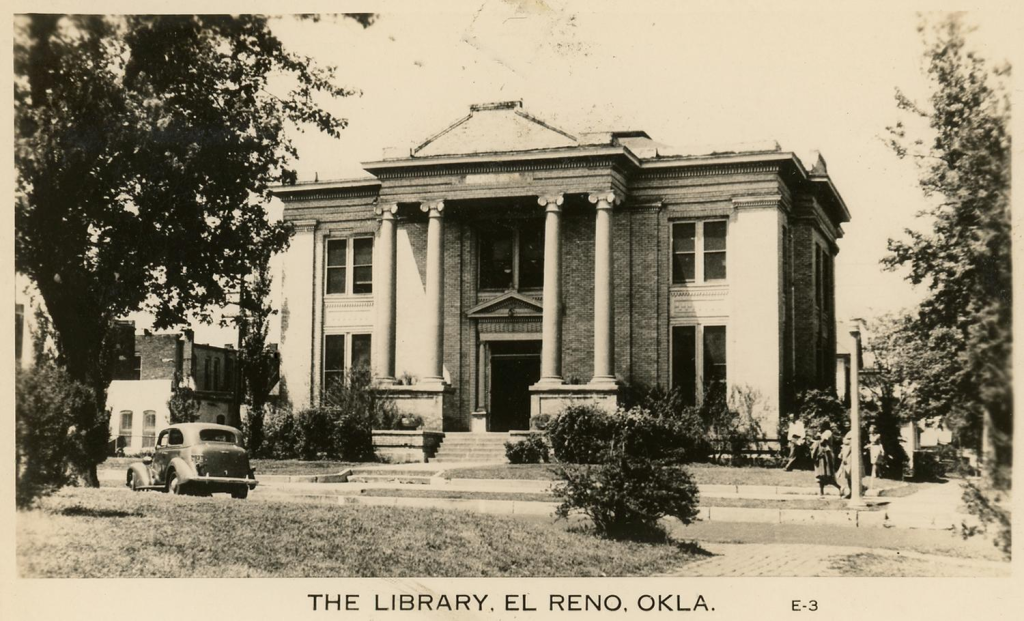 Here at the library our archive is full of one-of-a-kind accounts of local history. If you weren't fortunate enough to visit it in its heyday, you may not know that we have thousands of photographs, documents, logs, yearbooks, scrapbooks, and City of El Reno records. During the renovation of our beautiful historic building, the archive left its original home where the teen room now resides, and moved down the hall near the west entrance. Little by little, we have been sifting through almost 140 years worth of El Reno and Canadian County history. We simply ran out of room!
Some items have been sent to the Oklahoma Genealogical Society where they will be well taken care of and publicly available, others have been returned to the organizations they belong to, and even more items not pertaining to the local area, were sent to the Oklahoma Historical Society. Library staff have recently been making the thousands of remaining items visible on our catalog in an effort to share what we have.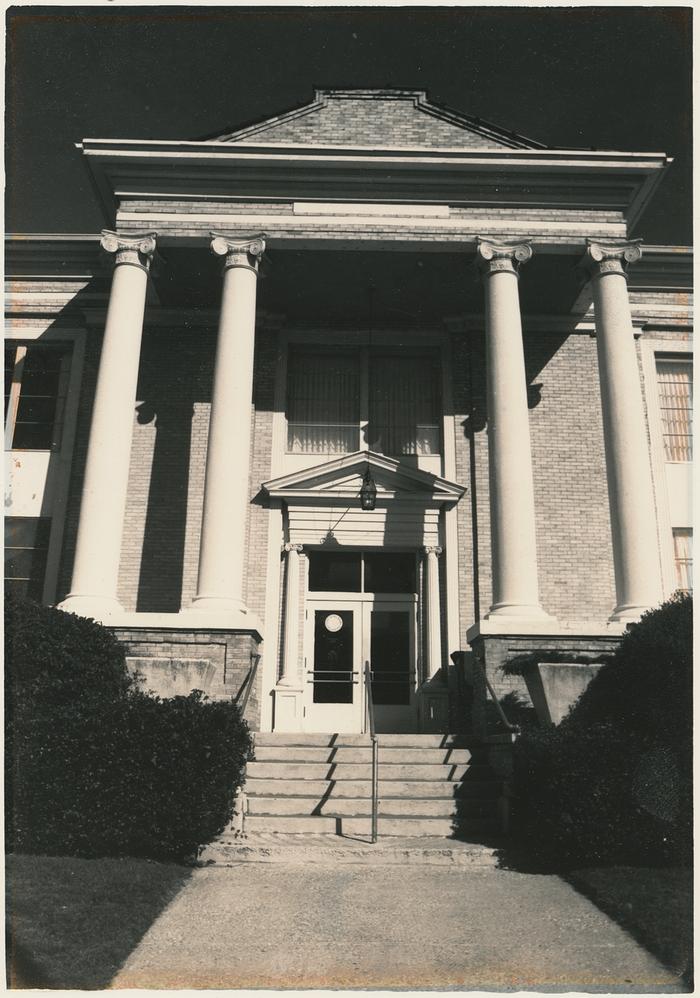 Prior to my time here, there was a group of dedicated women who helped the community with genealogical research questions and compiled information about El Reno's past. Many wonderful documents and manuscripts that this group, primarily Carolyn Barker, created exist in our archive today. The archive was a pet project of theirs, including the maintenance and organization of items in our care. To my knowledge, the library has never had an archivist on staff and all work in this area has been done by volunteers. We are incredibly thankful for the preservation efforts they made. Without these volunteers, many crucial pieces of our history and glimpses into our past would be gone.
Over the years, this group dwindled and the archive became somewhat neglected. Without dedicated staff, items were borrowed and never returned, photographs succumbed to age, and the archive fell into disorganization. During my time here, we have been working slowly but surely towards making the archive available to the public. Part of that effort is the digitization and preservation of the items within.
Over the past 18 months, we have been fortunate enough to secure $23,000 in grant funding to help us with these efforts. The first set of photographs – $3,000 worth, funded by the Oklahoma Department of Lirbaries – were picked up by the Oklahoma Historical Society earlier this year. Since then, these items have been digitized, described, and uploaded onto a brand new OHS Gateway to Oklahoma History partner page. We are extremely excited to have such a significant kick off to our preservation efforts!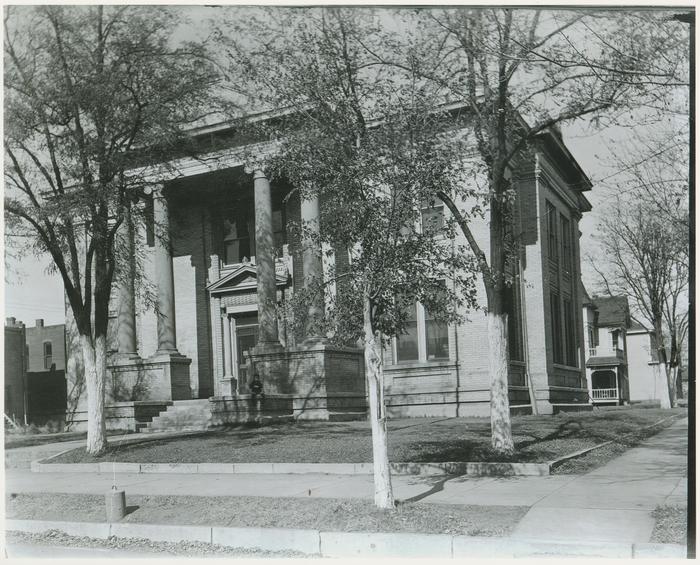 Over the course of the next year, 23 manuscripts will be transformed into searchable documents and a large collection of photographs will be made available digitally. These manuscripts include the first ever El Reno City Council minutes, the original handwritten coordinates mapping out our county lines, and employment logs from the Cheyenne-Arapaho Agency in the late 1800s. The collection of photos features local events and neighborhoods through the '30s and '40s.
Many of the photographs don't have identifying information, the names of those pictured, or dates. This large project is made possible by funds from the Heritage Preservation Grant through the Oklahoma Historical Society. We welcome any help in increasing our knowledge of the things being preserved! Keep an eye on our website, social media, and our Gateway page to be the first to see new documents as they are uploaded! Click here to visit the Gateway to Oklahoma History.
Families at the Park
Edna May Armold Archive (date and location unknown)