El Reno Carnegie Library's Winter Reading Program for 2022 has a fun new twist: BINGO! Library goers can participate using the paper BINGO card or use our online reading challenge platform, Beanstack, to log reading and keep track of completed activities. All ages are able to participate, though the prizes are different for each. Because Winter Reading is geared more towards teens and adults, the activities and prizes reflect that. Want more information? See below or head over to the Winter Reads page on our website.
Prizes:
Children who hit BINGO in any direction are entered to win a winter Squishmallow.
Teen and Adults who hit BINGO in any direction will win one classic Carnegie Public Library mug.
Teen and Adults who earn a BLACKOUT by completing every activity and reading milestone will be entered to win an Iron Tree gift card.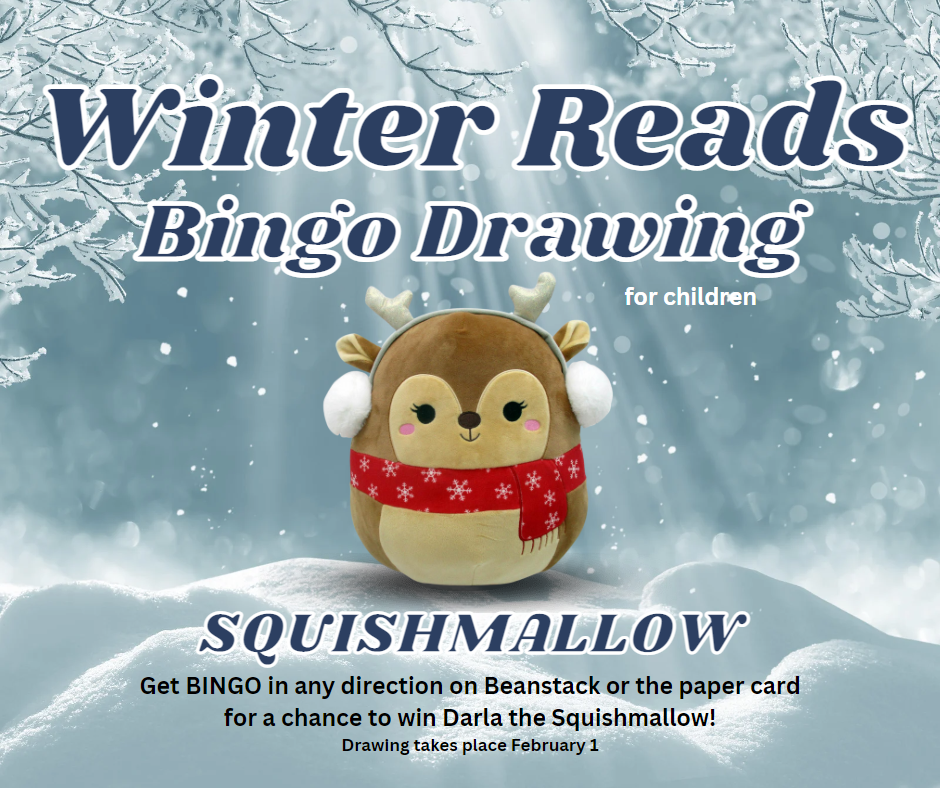 Beanstack BINGO Card:
By participating on Beanstack, readers can hit Reading Streaks, compete with friends and family, earn fun colorful digital badges, and log everything from their smart phone. Their BINGO card will look like this, each square filling in with a colorful corresponding badge as the item is completed. Check out our Beanstack FAQ to get started.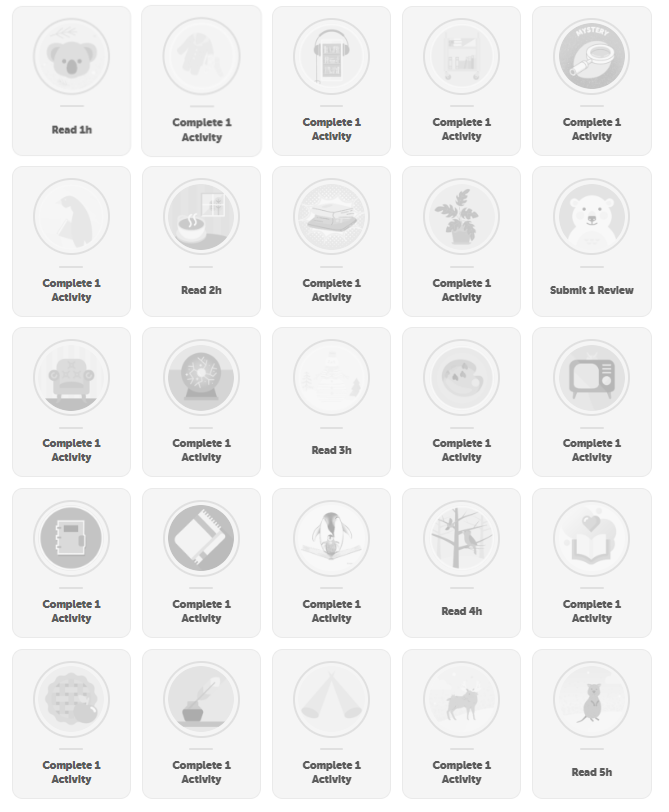 Paper BINGO Card:
Use the BINGO card below to participate offline. But be sure to let a staff member know that you are participating by calling, emailing, or stopping by! We will keep track of all participation for statistics and so that you are able to redeem your card for prizes!